Affordable Home Extension Services in Romford
Based in Romford and with 10 years of experience under the belt,
G&S Builder Ltd
is one of the most vetted home builders to offer high quality home extension in Romford. We have at our disposal a team that comprises some of the most competent, qualified and knowledgeable experts who can deliver the finest home extension solutions at affordable price. One of the advantages of experts is that they have access to the latest tools and technology, and are more than well acquainted with the latest trends and styles of home extensions in the UK. Thus, if you are looking forward to not only adding more space to your home and revamping your home to make it more contemporary and trendier, our home extension services in Romford are your best solutions.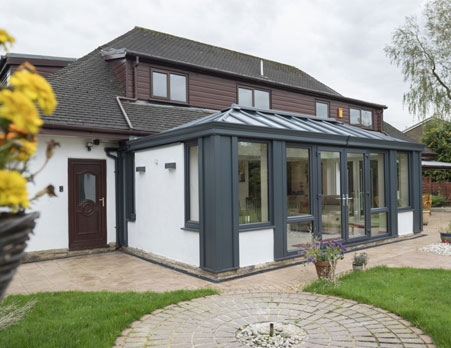 Our Home Extensions in Romford are Customised
One of the most prominent USPs of our home extensions near Romford is that our solutions are fully customised. When you summon us, our home builders will take into account your functional home extension needs and your aesthetic preferences to come up with the solutions that will serve your purpose and justify your investment in us to the fullest. This makes us the most successful custom home builders in Romford you can put stakes in.When you hire our home extension builder in Romford, you can be sure of an end to end solution that will leave you 100% satisfied. Unlike some builders who just build, our custom home builders would use their years of experience in property extensions and their in-depth knowledge of the property market, connection in the planning department to meet the challenges and come up with suitable solutions. Our local home extension builder in Romford will use the best materials, fabricate innovative design ideas, use the latest technologies and follow the latest trends to deliver the best and complete solutions.
And the best part of our story is that, ever since we started with our endeavour, we have ended up with affordable home extension services in Romford, despite the fact our services have always been of top class.
What types of Home Extensions in Romford Do We Offer?
At G&S Builder Ltd, we deliver multiple types of home extensions, which include:
Single Home Extension
Double Home Extension
Wrap Extensions
Side Extensions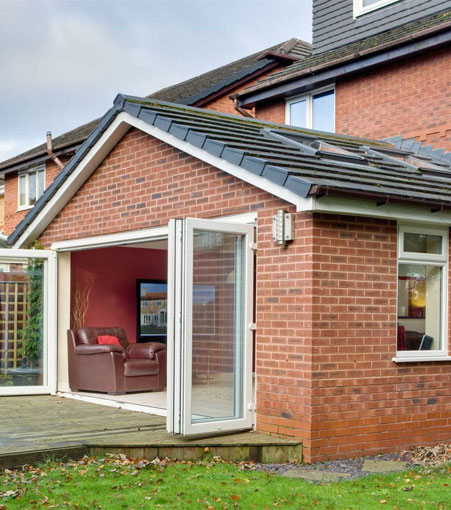 The Most Pertinent FAQs on Home Extensions in Romford?
How much value will your Home Extension Services in Romford add to my property?
This will depend upon the extent and type of extension you are planning. But our home extension services in Romford will be perfect enough to add value to your properties.
Will your Home Extension Builder in Romford be able to guide me to have approval from the authorities for my home extensions?
Yes, after 10 years of service, and with credible connections with the local authorities, our home extension builder in Romford will help you get the approval from the local authorities for your home extensions, if that is needed.
What building regulations do your Affordable Home Extension Services Romford follow?
While carrying our home extension services in Romford, our home builders would stick to the minimal requirements for the structural integrity and energy efficiency of your property, fire and damp proofing, able ventilation as well as other key aspects that will keep your property safe.
Should I stay at my home during your home extension in Romford?
Well, given the methodical way of our home extensions in Romford, you can always stay while we carry out the extension. However, it will generate a lot of dust and debris, not to mention the noise and the activities associated. If you have trouble facing them, we would suggest moving for temporary accommodation till the completion of the project.
Get a Free Quote NOW
Write to us or
call us
to get a free, upfront quote from our end. Or you can book our service straight away.
Areas We Serve