Custom Bathroom Renovations in Ilford by Seasoned Builders
What can be better than a fully functional bathroom with custom designs? If you can get this space transformed by a professional bathroom remodeler, you will get several long-term benefits. These include ease of selling your property due to its aesthetic appeal. You will also be able to get a good price for the same. But apart from this, you can beautify your existing bathroom if you include designs of your choice. At G & S Builder Ltd, we perform custom bathroom renovations in Ilford where we take our clients' preferences into account, develop plans and implement the same to achieve astounding results.
Whether you want to give your bathroom a contemporary or a traditional makeover, our vetted bathroom renovators in Ilford will materialise your vision. They will work with attention to detail and transform your existing bathroom with outstanding workmanship. So, if you are looking to make your bathroom more luxurious besides adding comfort, reach out to us. We will plan the renovation and implement the same in an organised manner to provide you with the desired outcome.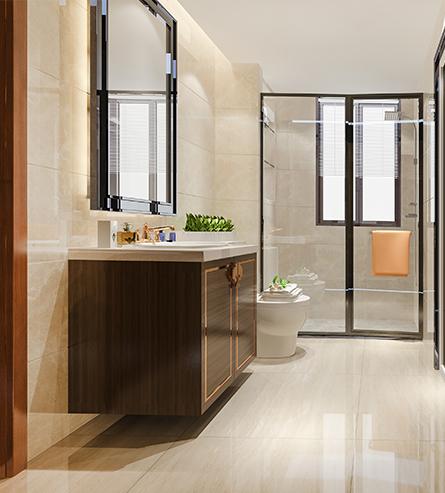 Adding Functionalities with Small Bathroom Renovations in Ilford
If you have a small bathroom and you want to make it functional, G & S Builder Ltd should be your pick when it comes to hiring renovators. Since we have been carrying out small bathroom renovations in Ilford for the past 10 years, rest assured that making the existing space opulent is a breeze for us.
We will use quality materials to renovate your small bathroom in Ilford. To make the renovation perfect, we will use the latest equipment as well. Additionally, we will include selected accessories and storage spaces to make your bathroom more functional while ensuring that it does not look cluttered.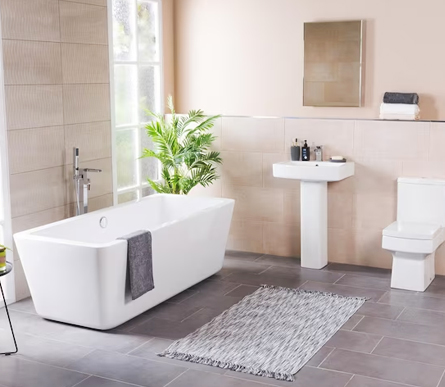 USPs Of Our Bathroom Renovation Services in Ilford
Our bathroom renovation services in Ilford are the automatic choice since:
We are a company having 10 years of experience in comprehensive bathroom renovations
We renovate large and small bathrooms with proper planning to avoid unwanted structural modifications
We complete bathroom renovation projects on time
Our custom bathroom renovations are easy on pockets
To learn more about how we renovate bathrooms flawlessly, get in touch with us now.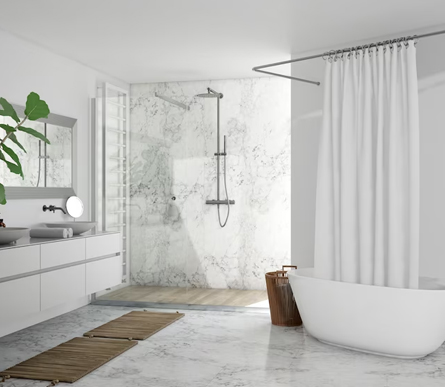 A Few FAQs Regarding Our Bathroom Renovations in Ilford
Will you give me a timeline before starting the bathroom renovation project in Ilford?
Yes, at G & S Builder Ltd, we surely provide a timeline for our bathroom renovation project in Ilford to our clients so that they can prepare themselves. This also makes project completion more convenient.
What type of designs can I opt for in the custom bathroom renovation in Ilford?
You can choose any design for the custom bathroom renovation in Ilford, and we will establish the same. However, not all designs will suit your bathroom. So, before you choose one, you should consult with us.
How can I add functionality with the help of a small bathroom renovation in Ilford?
Before commencing the small bathroom renovation in Ilford, we will assess the area and make a list of the accessories and storage spaces that will make your space more functional.
Get a Bathroom Renovation Quote Now
G & S Builder Ltd is here to add magnificence to your bathroom with modern renovation designs. But if you need a cost idea for the project, click the 'Get a Quote' button and fill out the form. Or, Contact Us by calling
07904607244
anytime. For queries, send an email to
Gsbuilderltd@gmail.com
.